Workshops
Beverly Parrish
Beverly Parrish is a third generation educator and a mom of seven who began homeschooling her kids in 1990….and she's still at it! Over the years she has homeschooled not only her children, but others as well. Bev has spent years mentoring new homeschool moms, tutoring struggling students, and is a favorite among conference attendees as a speaker and overall encourager. Bev is excited about delivering practical truths to families so they may be relieved from unnecessary burdens. She is a licensed Davis Dyslexia Correction® Facilitator and in her spare time enjoys sailing with her family and reading.
Beverly has been speaking regularly at the Texas Home School Coalition conference in The Woodlands since 2011.
Additionally, she has been a featured speaker at CAPE-NM in New Mexico, FEAST in Texas, OCHEC in Oklahoma, AFHE in Arizona, THSC in Texas, and in Idaho for Homeschool Idaho. Beverly has also been interviewed on several Fox News radio stations including 600 WREC, 600 KOGO, 105.5 WERC, 93.5WSJK, and 1290 WTKS. You can hear the 600 KOGO interview here. Bev has partnered with the Phenomenal Products Corporation and been featured on Facebook Live with the Ziglar Corporation, Howard Partridge's Inner Circle Conferences, Howard Partridge's Destin Dream Retreat, and offers classes on Parenting in person and through her church's YouTube channel (Five Solas Church).
Her first book, Beyond the Diploma – Homeschooling with the End in Mind was published in May 2019 and is available through this site or Amazon.
Workshop topics include but are not limited to:
Practical encouragement and tips for mothers of boys

Identifying and correcting challenges with staying on schedule academically

Quality preparation for young readers

Home organization and scheduling

Curriculum selection

Special needs/struggling learners

Encouragement for families, students and mothers

New to homeschooling

Playing Academic catch-up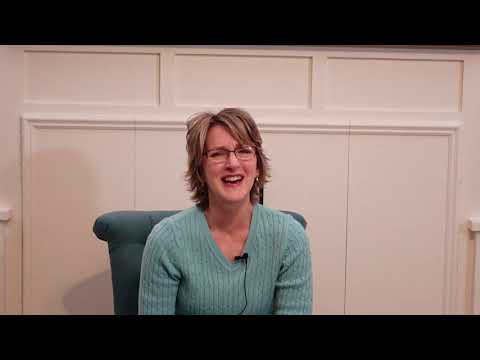 Workshops:
Playing Academic Catch-Up with Teens
Does it seem that your older teen is 'behind' in school? It could be because of learning challenges, family or health distractions, previous school history, etc. Whatever the reason, the school 'to-do' list seems to be larger than the amount of time you feel you have left with your child. In this session, Bev will talk about strategies you can use when determining what concepts must be covered, how to capitalize on your child's strengths to cover the material, the necessity of supporting their sense of self, and what resources might be 'friendly' to this type of situation.
Secrets of the Boy Whisperer (Wise Words for Moms of Teen Boys)
Parents have a dream for how they envision their sons will 'turn out' at the end of the journey. How can you carry out the plan successfully if your son spends all day under the direction of a woman? In this session, Beverly will share ways to implement practices that will encourage your teen boys to grow into happy, mannerly, intelligent leaders for their future families – leaders who respect and protect women, embrace their role with confidence, and are comfortable in their manhood. Come be encouraged from a mom with six sons that it is in fact possible….and fun!
Preparing Your Child to Read Well
Some children practically teach themselves to read, but most will need to begin with good preparation and continue with sustained instruction along the way. Before beginning to work with a phonics curriculum, there are helpful things you can do to ensure that your beginning reader is prepared to be successful. Come learn more about the value of pre-reading skills, what those skills are, and what to look for in a sound, thorough phonics curriculum.
Get a vision for something beyond a diploma! Choose curriculum that fits that vision!
Home education gives us the opportunity to choose or design a curriculum that allows our children (and our families) to be who they are uniquely created to be. So, why do we sometimes simply follow the crowd? One size does NOT fit all! Get a vision for something exciting for your family! Think BIG! Let's look at the things that make a curriculum or method of teaching a good choice…or a disaster! Let's assess our goals, our family, the teacher (mom or dad!), the kids, and the curriculum and see if it fits.
Abundant Life Homeschooling – Say 'No' to Burnout
Do we homeschool in bondage to feelings of inadequacy and unmet/unrealistic expectations or in boldness in our pursuit of God's clear direction for our family? It's up to us to decide how we will make this journey. Let's look at Israel's deliverance from Egypt and walk through the desert to see if our choices keep us captive to fear or set us free to follow the path God has designed for each of us.
Child Training – Building a Foundation for Enjoyable Learning
If you can't get your children to obey you without a fuss or a fight, it's going to be practically impossible to teach them anything. Successfully educating our children requires that they respond positively to what we ask them to do. A peaceful, happy homeschool environment results when they do what we've asked without whining, complaining, pouting, or otherwise making everyone around them miserable. You will leave this session with specific tools for training your children to cheerfully obey, without turning your home into a joyless prison camp.
There's No Comparison – Dealing with different academic levels in your children
We all do it. It's hard not to compare our children to other families. What is even harder is to not compare our children to their siblings. Students just learn differently, at different paces and with different skill sets. We must honestly assess the situation before we can go forward with a solution. In this session, Bev will share ways to allow each of your children the freedom to learn at their own speed and find their own maximum potential.
New to Homeschooling Track
You've made the decision to homeschool – Now what?
Once the decision to homeschool has been made, the next question is "What do I do now?" It can all seem so overwhelming. New questions arise. Additional choices must be made. What curriculum should we buy? Should we join a co-op or support group? How do we set educational goals? How do I balance being a good teacher and parent without losing my mind? What do I do Monday? In this session, Bev will bring clarity and reassurance to your new journey that will set you confidently on the path to homeschooling happily ever after!
Prioritizing Your Time
Homeschooling is a new lifestyle for most of us. Many times we are already struggling to manage our time and accomplish our goals. When the additional title of homeschool teacher is added, you may ask yourself, "What was I thinking? Are we nuts?" In this session Bev will address the common issues facing families as they embark on this new venture and offer ideas certain to help you streamline and prioritize your daily schedule, or get a schedule in the first place!
Organizing for Real Families
Got kids? Got mess? Keeping a household running efficiently while homeschooling is a challenge. If some members of the family happen to be organizationally challenged, it can be especially difficult. Join Bev as she explores key principles for organizing your home and schoolroom that are budget friendly, even with limitations of time and space. We will talk about real families, with real people, who make real messes. Take home some organizing ideas that will enable the entire family to participate and not be overwhelmed in the process.
Struggling/Special Needs Learners Track
Best presented in this order, and can also be used as stand-alone workshops
1. Can I Help My Child with Special Needs?
Homeschooling parents of a child with special needs often ask themselves many questions like "Am I qualified to do this?" or "What can I possibly offer?" and "Shouldn't I leave this to the experts?" As a mom of three dyslexic learners and a daughter with Down Syndrome, Beverly has a unique insight into the doubts and concerns of parents wondering whether they can adequately educate their special needs child. Come and find encouragement for this challenging task.
2. Strategies for Struggling Learners – Creating a helpful learning environment in their heads and in your home
You can homeschool a struggling student! Although there isn't one single quick fix, there are specific things you can do in your home to help lessen the burden on your student. Come listen as Bev shares the little things you can easily implement to help your struggling learner find success. Strategies that support our children's thinking skills and set the stage for more effective learning can become part of your daily routine. You won't want to miss this session!
3. Reading Strategies for Struggling Learners
Learning to read shouldn't be unnecessarily hard for our children… or exhausting for moms! Come learn some practical things that can help open the door to understanding for your student of any age in the area of Reading. We'll cover small changes you can make using any curriculum, including what you are already using, that can help both mom and child find success.
4. Spelling Strategies for Struggling Learners
Some of our children are natural spellers. For others, spelling will be more of a challenge. Because spelling instruction supports phonics instruction, it is an important component to your child's education that should be included from the beginning. Join Bev as she suggests strategies that can ease the spelling struggle for students of any age by making simple adaptations to your current curriculum. Come set your student up for success!
Interested in Beverly speaking at your next event?
Click the link below to fill out the Speaker Request form.
Speaker Request Form
---